Personal Photo
Options
Custom Title
Jordan doesn't have a custom title currently.
Personal Info
Location: No Information
Born: No Information
Website: No Information
Interests
No Information
Other Information
gif: No Information
age: No Information
grade: No Information
parent : No Information
sexual orientation: No Information
relationship status: No Information
alias: Little Genie
app link: No Information
shipper link: No Information
Statistics
Joined: 4-January 18
Status: (Offline)
Last Seen: May 16 2018, 03:42 AM
Local Time: May 27 2018, 11:39 AM
3 posts (0 per day)
( 0.08% of total forum posts )
Topics
Posts
Comments
Friends
Mar 18 2018, 01:36 PM
It's a beautiful day out, the gorgeous genie, Jordan, thought to herself as she made her way toward the enchanted lake. She was already half way there, her swimwear being worn underneath her usual attire. There was a towel draped over her shoulders, tucked underneath her ponytail as to not make her uncomfortable on her journey to her destination. She needed a day off from worrying about her lamp. She hid it in a place where no one would think to look. The last thing she wanted was for it to fall into anybody's hands, VK, and AK, alike.

She wasn't too far from the lake, as she'd left maybe an hour or two ago, obviously she'd lost track of time. She could have poofed to the place, but she wanted to enjoy the scenery instead. She didn't get out too much. As much as she liked doing her web show, she needed a break from that too, honestly. There were a lot of things she needed to take a break from at that point in time, and the lake was always a great escape, though she'd heard the place has also been used for other things. Whatever they were, she would not be indulging.

It hadn't been too much longer before she got there, and found it hadn't yet been occupied with anybody. That was how she currently preferred it, but she was well aware there would be certain people who were bound to come by later. She placed her towel on the ground, and sat on it after stripping down to her swimwear, revealing it was a two piece, and stared out at the water. It was only a matter of time, so she would enjoy the alone time while she could. AKs like to have a little alone time, even if they were socialites. She wasn't in the mood to swim right now, but she would definitely be doing so before she went back to her dorm room. For now, she would relax, letting her worries drift into the air, and away.
Jan 4 2018, 01:34 AM
[dohtml]<center>
<div class="lietome">Mirror Mirror, On The Wall</div>
<div class="mirrormirror">

<div class="iwannasee"><img src="https://i.imgur.com/sdKSId7.png"></div>
<div class="showmewhat"></div>



<div class="ouatcontainer">

<div class="ouattabs">


<div class="ouattab">
<input type="radio" id="ouattab-1" name="ouattab-group-1" checked>
<label for="ouattab-1"> <! Tab One !> </label>
<div class="ouatcontent">

<div class="andallmydreams">Basic Info</div>
<div class="whosthefairest">
<div class="onthewall">Character Name</div>
<div class="couldcometrue">

Jordan

</div>
<br>

<div class="onthewall">Character Age</div>
<div class="couldcometrue">

17|Seventeen

</div>
<br>

<div class="onthewall">Character Origin</div>
<div class="couldcometrue">

Aladdin

</div>
<br>

<div class="onthewall">Face Claim</div>
<div class="couldcometrue">

Lilly Singh

</div>



</div>
</div>
</div>


<div class="ouattab">
<input type="radio" id="ouattab-2" name="ouattab-group-1">
<label for="ouattab-2"> <! Tab Two !> </label>
<div class="ouatcontent">

<div class="andallmydreams">Personality & Appearance</div>


<div class="whosthefairest">
<div class="onthewall">Personality</div>
<div class="couldcometrue">

She's generally a friendly person, and she's highly fashionable; however she doesn't over accessorize. Known for being sassy, she'll deliberately tell someone whether or not their clothes are tacky, and change them into something more stylish, Especially if they're going to pay her a visit in her lamp. There's this thing about 'bad clothing' that gets to her.
<br><br>
Along with her sass, she's a little bit sarcastic. Maybe a lot a bit. We'll let you determine that. She may be an AK, but she takes nobody's crap. If she wanted, she could read a person like a book, from metaphoric cover, to metaphoric cover, and she'll do so... with pride. 
</div>
<br>

<div class="onthewall">Appearance</div>
<div class="couldcometrue">

Jordan is tall, and slender, standing at about 5'7" in height. She'll often be seen in a top decorated in jewels, with a golden jacket, accompanied by 'harem pants' like her father would normally wear. She has fair skin, unlike her father whose skin is blue. She has bright blue eyes, and wears her dark purple, violet highlighted, hair in a high ponytail, and when it isn't tied up she'll wear it down in loose curls, or straightened. Her hair is long, the length of it going to her hips in a ponytail, and just past her bottom when she lets it down. 
</div>
<br>

</div>
</div>
</div>

<div class="ouattab">
<input type="radio" id="ouattab-3" name="ouattab-group-1">
<label for="ouattab-3"> <! Tab Three !> </label>
<div class="ouatcontent">

<div class="andallmydreams">History & Powers</div>
<div class="whosthefairest">
<div class="couldcometrue">

Jordan was born to Genie, and an unknown mother, in Auradon. As far as she's aware, her father was Aladdin's Genie, and best friend after his lamp had been retrieved from the Cave of Wonders. She would very often, and repeatedly hear stories of their adentures, and how proud her father was to have such companions like Aladdin, and Jasmine to stop their kingdom from being overrun by a dark sorcerer. As she grew, she was taught the rules that genies had to abide by, and was told it was mandatory that she had to let those who found her lamp know there were limits to her abilities.
<br><br>
Over and over, she would recite these things, and commit them to memory, so she would say them out of habit. "I can't kill anybody," "I can't make anybody fall in love with anybody else," "I can't bring people back from the dead." She repeated these things constantly, until they flowed from her tongue naturally, and had embedded themselves in her repertoire.
<br><br>
When she started to attend school, she hid her lamp in a place where she felt noone would be able to find it. She's very cautious about it, and if asked, she'll avoid the question on its location all together. A usual change in subject, or she'll simply say 'I'll never tell.' After the consistently hearing about what happened to her father's lamp when it fell into the wrong hands, the secret location of her lamp would remain just that. A secret. Even if she were to invite someone into it, the whereabouts would still be undiscovered. Good luck trying to find it while traveling in a cloud of glittery, purple, smoke.
</div>

<br>


<div class="onthewall">Powers</div>
<div class="couldcometrue">

Being a genie like her father, she grants wishes.
<br>
She can teleport from place to place in glittery smoke.
<br>
She can leave her lamp at will.


</div>
</div>
</div>
</div>


<div class="ouattab">
<input type="radio" id="ouattab-4" name="ouattab-group-1">
<label for="ouattab-4"> <! Tab Four !> </label>
<div class="ouatcontent">

<div class="andallmydreams">The Writer</div>
<div class="whosthefairest">
<div class="onthewall">Name</div>
<div class="couldcometrue">

Ximena

</div>
<br>

<div class="onthewall">Pronouns</div>
<div class="couldcometrue">

Her/She

</div>
<br>

<div class="onthewall">Timezone</div>
<div class="couldcometrue">

Central

</div>
<br>

<div class="onthewall">Characters I Play</div>
<div class="couldcometrue">

• Freddie
<br>• Jordan
<br>• Fovos

</div>



</div>
</div>
</div>


</div>
</div>


</div>
<div class="couldbedreams">Who's the fairest of them all?</div>
<link href='https://fonts.googleapis.com/css?family=Dancing+Script' rel='stylesheet' type='text/css'>
<div style="font-size: 10px; text-align: center;">made by <a href="http://cttw.jcink.net/index.php?showuser=2236">Little One</a> of <a href="http://cttw.jcink.net/index.php?">CAUTION</a></div>
</center>

<style>
.ouatcontainer {
margin: 10px auto;
height: auto;
width: auto;
position: relative;
}

.ouattabs {
margin: 0px auto;
position: relative;
width: 300px;
height: 300px;
}

.ouattab {
float: left; /* CHANGE TO DISPLAY:BLOCK FOR VERTICAL TABS */
}

/* position your tab labels in ouat - also use margins to space your labels - you kind of have to eye until it's centered bc the math with tabs gets confusing */
.ouattab label {
display: block; /* this lets you fix the label dimensions */
width: 30px;
height: 30px;
background: url(http://i.imgur.com/x1gPFZL.jpg);
border: 1px solid #9e75b2;
margin: 0px;
position: relative;
left: -100px;
top: 458px;
z-index: 1;
margin-left: 19.4px;
border-radius: 30px;
}

.ouattab input[type=radio]:checked ~ label {
background: #000;
z-index: 2;
border-radius: 30px;
border: 1px #000 solid;
}

.ouattab input[type=radio] {
display: none; /* DON'T EDIT */
}

/* if you want tab transitions they go ouat */
.ouatcontent {
position: absolute;
top: 0px;
bottom: -190px;
left: 160px;
right: -125px;
background: url(http://i.imgur.com/x1gPFZL.jpg);
padding: 10px;
border: 1px solid #000;
overflow: hidden;
}

/* if you want tab transitions they also go ouat */
.ouattab input[type=radio]:checked ~ label ~ .ouatcontent {
z-index: 1;
}

.mirrormirror {
width: 550px;
height: 510px;
position: relative;
padding-top: 10px;
}

.lietome {
height: 60px;
background: #9e75b2;
width: 550px;
color: #fff;
line-height: 60px;
font-size: 40px;
font-family: dancing script;
}

.showmewhat {
background: url(http://i.imgur.com/FBCJfR6.png);
width: 273px;
height: 446px;
position: absolute;
top: 20px;
left: 0px;
}

.iwannasee {
height: 346px;
width: 230px;
position: absolute;
top: 70px;
left: 22px;
}

.ifonlywishes {
border-radius: 300px;
}

.couldbedreams {
height: 60px;
background: #9e75b2;
width: 550px;
color: #fff;
line-height: 60px;
font-size: 40px;
font-family: dancing script;
}

.andallmydreams {
height: 50px;
width: 263px;
font-family: dancing script;
background: #9e75b2;
margin-left: -10px;
margin-top: 20px;
color: #fff;
line-height: 50px;
font-size: 24px;
margin-bottom: 10px;
}


.couldcometrue {
text-align: justify;
padding: 5px 20px;
font-family: calibri;
font-size: 12px;
line-height: 14px;
color: #000;
}

.onthewall {
font-family: impact;
text-align: left;
font-size: 18px;
line-height: 18px;
color: #585858;
}

.whosthefairest {
width: 243px;
height: 388px;
position: absolute;
top: 80px;
left: 0px;
padding: 10px;
overflow: auto;
}
</style>[/dohtml]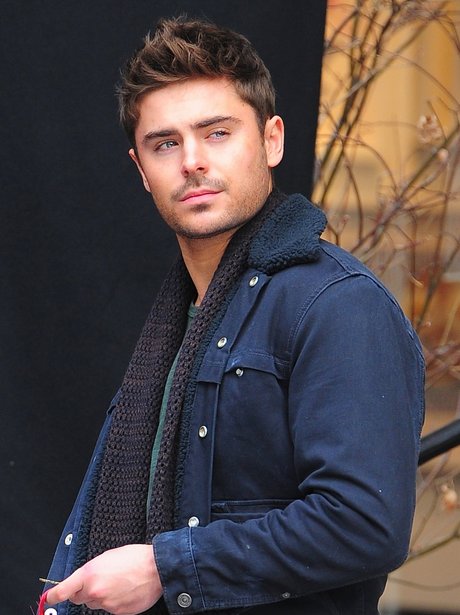 Sep 15 2015, 09:32 PM